Sadie's puppies
Here is a wonderful Instagram on one of our puppies out of Sadie we sold, great pictures and amazing video! Her name on Instagram is Rubie.dood
Click here for Link to Rubie on Instagram
(Thanks Kristyn & Ryan!!!)
Here is Winston out of Sadie and Squirt owned by Alex.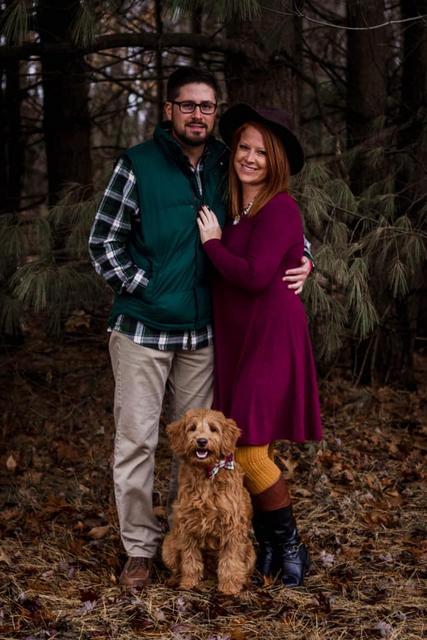 Here is Levi a F1Mini Goldendoodle he is owned by John in Crown Point, Indiana. Shown with Levi is John's father who bought Levi with him to help pick out his new puppy. Levi is out of Sadie and Bear. We LOVE repeat customers!!!
Toby owned by Dayln Grosskiaus from Stevens Point, Wisconsin
Golden Retriever puppies grown up
Here are Tucker an AKC American Golden Retriever out of Applause and Sadie and Cooper an AKC English Golden Retriever out of Duchess.. Their Halloween 2015 Picture and the after Halloween picture. They are both owed by Cheryl in Des Plaines, Illinois.