F1 Mini Goldendoodle puppies born August 3, 2019. The mother of the litter UCI National and International Champion Sofia is an AKC Registered Golden Retriever. The father of the litter Squirt is an AKC Registered Toy Poodle. This litter will go home on Saturday September 28, 2019. 6 Females and 4 Males. We have the white male available in this litter.
Our deposit is $300.
We Do Not accept checks on puppy pick-up days.
Male $2,200 (Indiana residents are subject to a 7% sales tax).
White male - Pictures taken October 8, 2019
4 pounds 8 ounces - He has an slight underbite.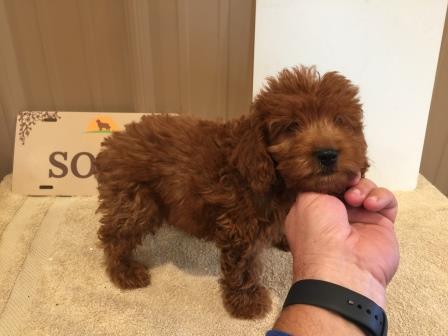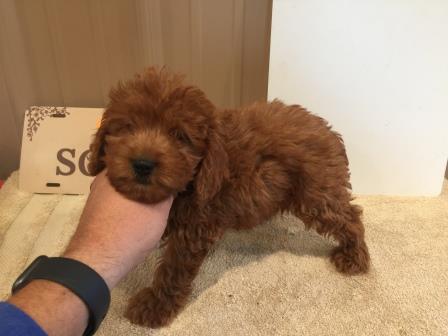 White male - Pictures taken October 2, 2019
4 pounds 8 ounces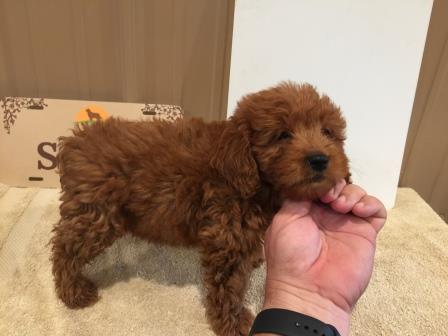 Red female -Pictures taken October 2, 2019
3 pounds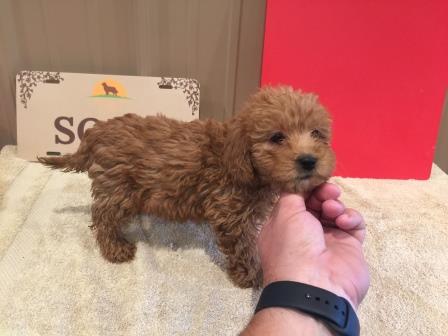 Pink female -Pictures taken September 20, 2019
3 pounds 4 ounces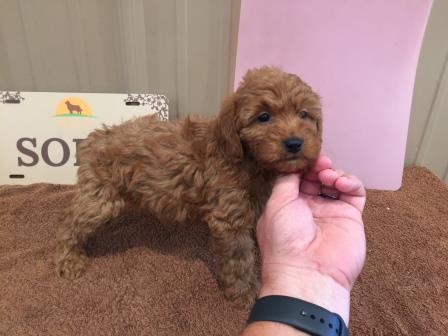 White male - Pictures taken September 20, 2019
3 pounds 9 ounces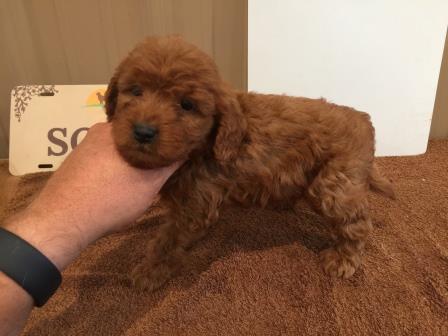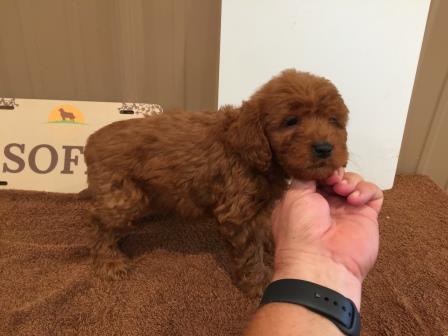 Red female -Pictures taken September 20, 2019
2 pounds 5 ounces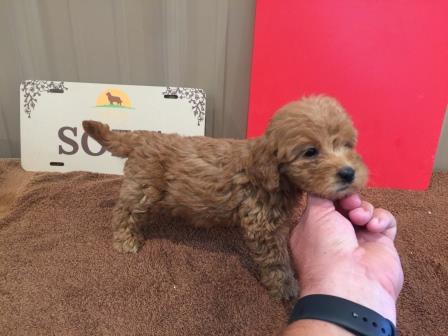 Green female -Pictures taken September 20, 2019
3 pounds 8 ounces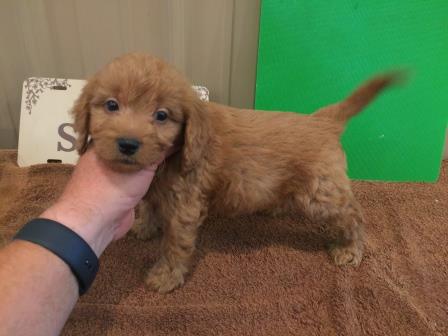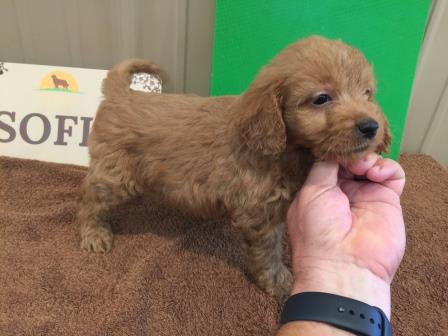 Yellow female -Pictures taken September 20, 2019
3 pounds 3 ounces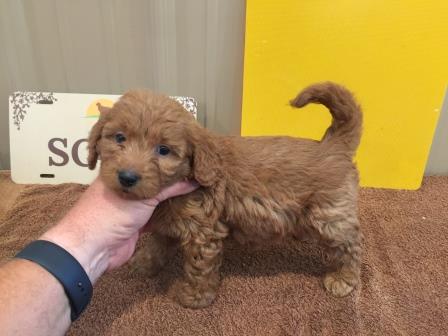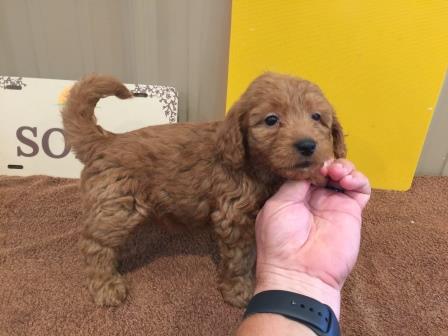 Orange female -Pictures taken September 20, 2019
3 pounds 10 ounces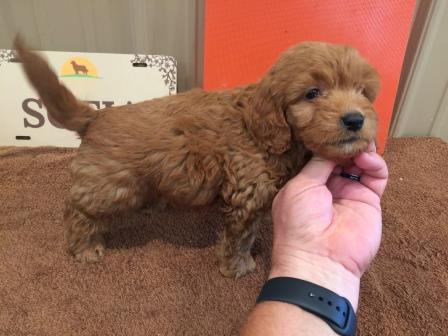 Purple female -Pictures taken September 20, 2019
3 pounds 4 ounces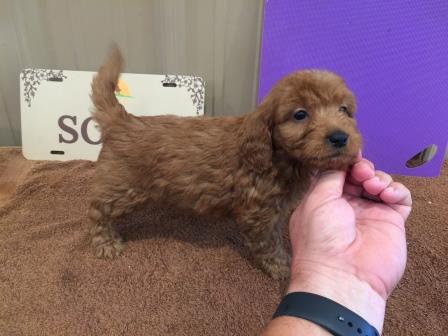 Blue male - Pictures taken September 20, 2019
3 pounds 9 ounces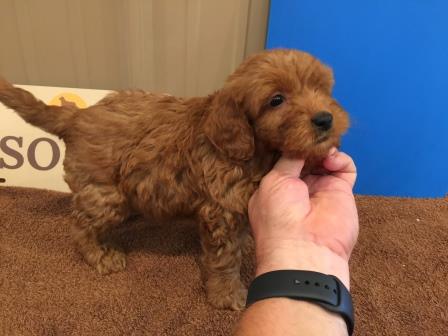 Black male - Pictures taken September 20, 2019
3 pounds -9 ounces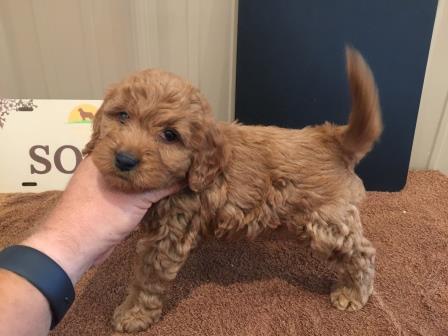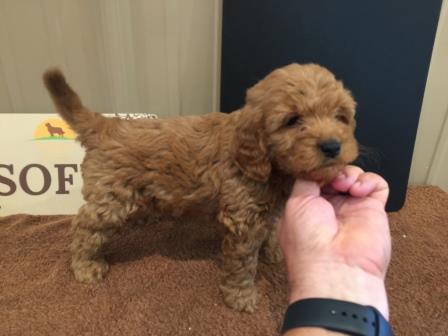 Brown male - Pictures taken September 20, 2019
4 pounds 3 ounces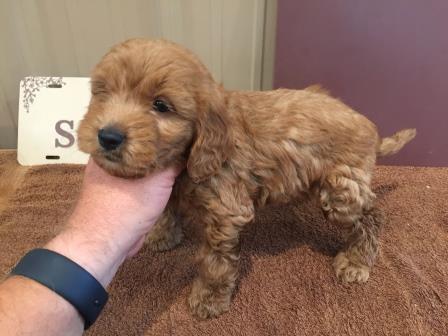 Green female -Pictures taken September 13, 2019
2 pounds 13 ounces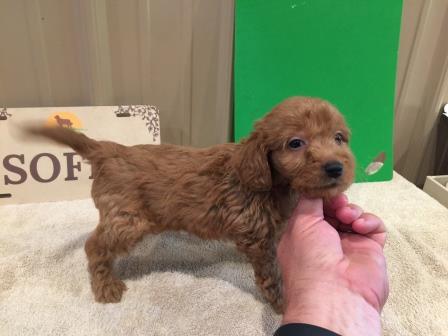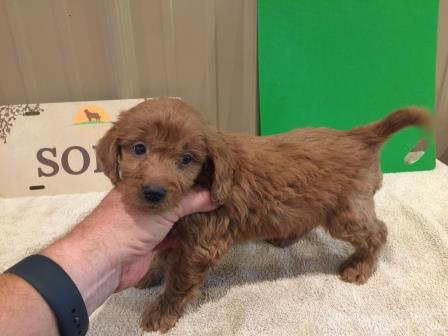 Yellow female -Pictures taken September 13, 2019
2 pounds 11 ounces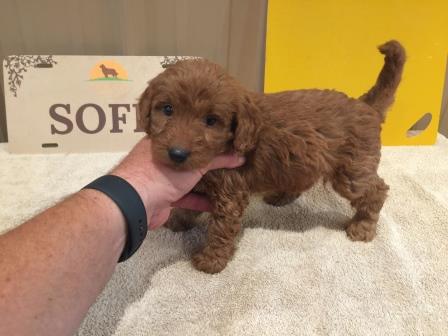 Pink female -Pictures taken September 13, 2019
2 pounds 7 ounces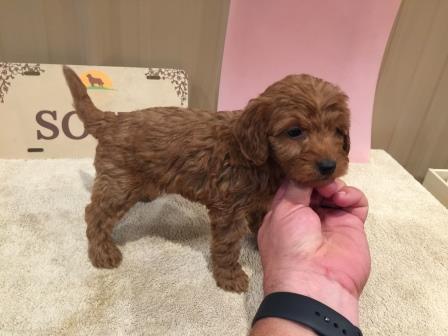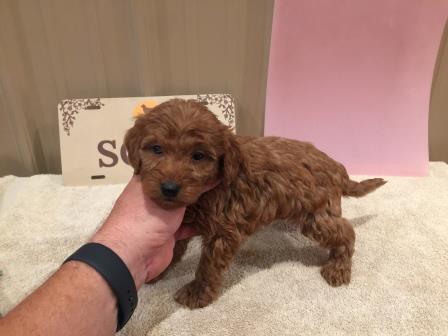 Orange female -Pictures taken September 13, 2019
2 pounds 14 ounces
Purple female -Pictures taken September 13, 2019
2 pounds 9 ounces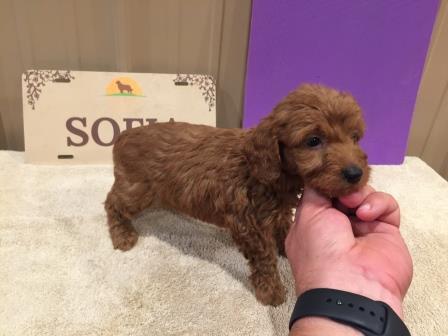 Red female -Pictures taken September 13, 2019
1 pounds 13 ounces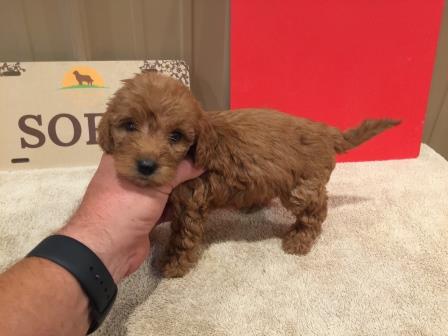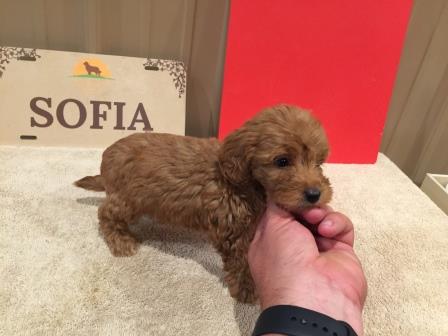 White male - Pictures taken September 13, 2019
2 pounds 14 ounces

Blue male - Pictures taken September 13, 2019
2 pounds 15 ounces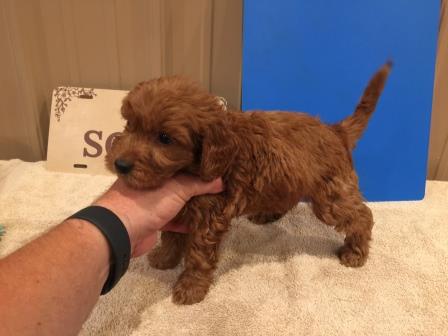 Black male - Pictures taken September 13, 2019
3 pounds 5 ounces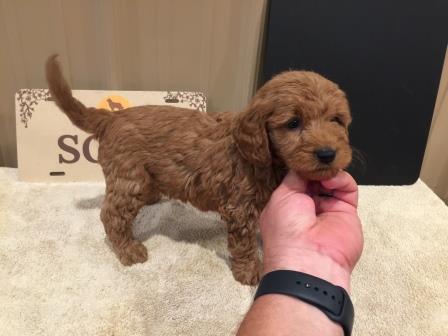 Brown male - Pictures taken September 13, 2019
3 pounds 10 ounces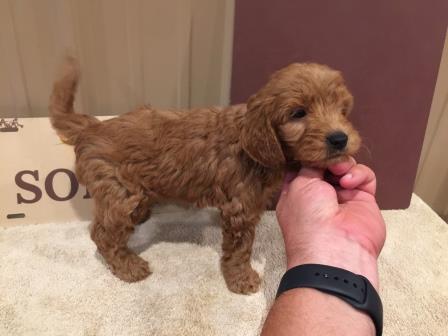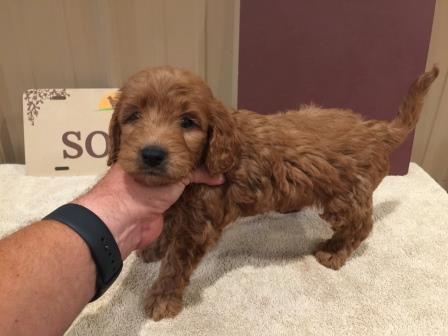 Female #1 -Pictures taken August 5, 2019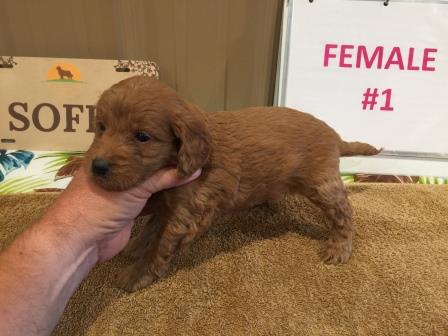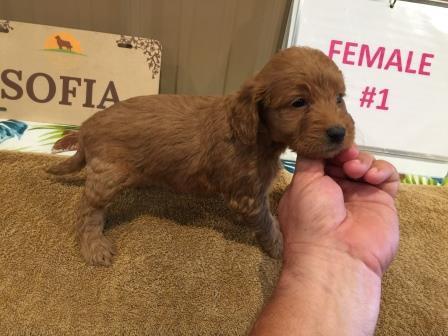 Female #2 -Pictures taken August 5, 2019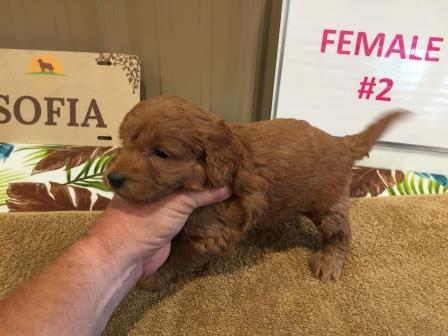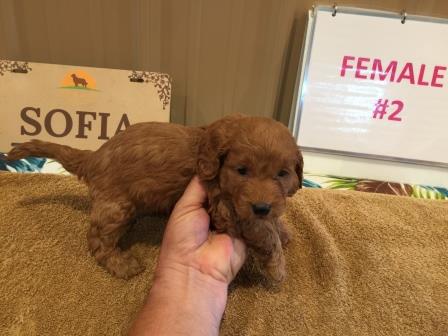 Female #3 -Pictures taken August 5, 2019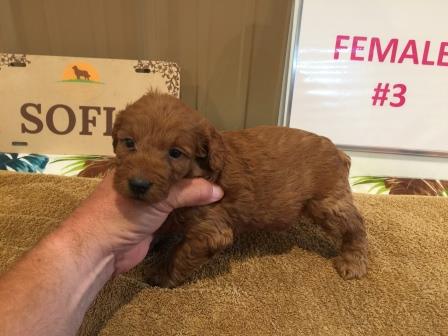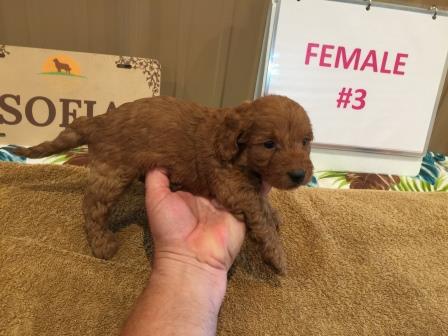 Female #4 -Pictures taken August 5, 2019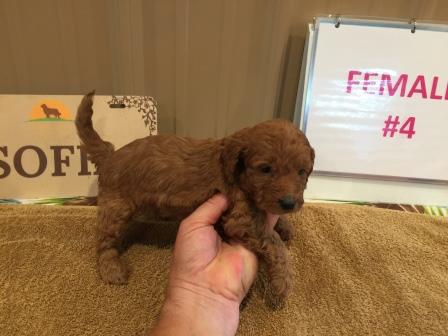 Female #5 -Pictures taken August 5, 2019
Female #6 -Pictures taken August 5, 2019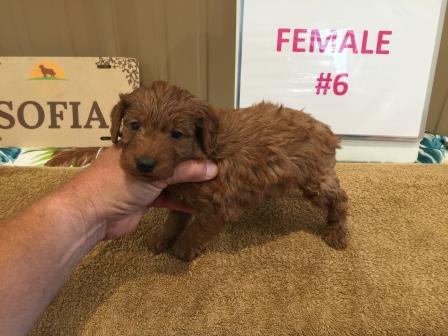 Male #1 -Pictures taken August 5, 2019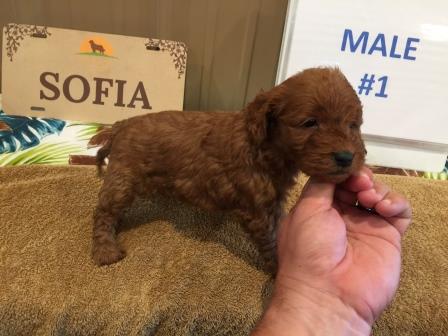 Male #2 -Pictures taken August 5, 2019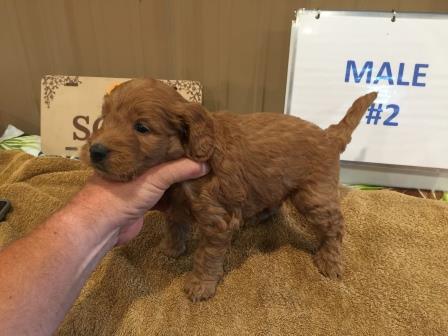 Male #3 -Pictures taken August 5, 2019

Male #4 -Pictures taken August 5, 2019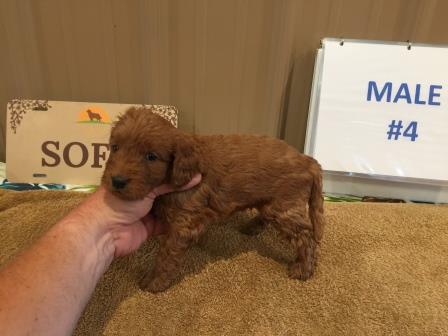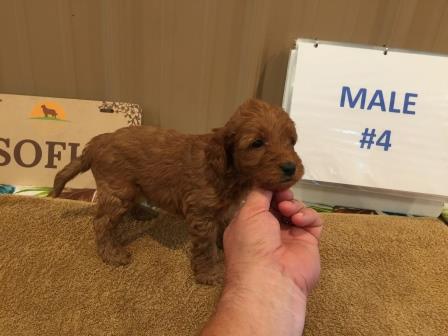 6 Females - Pictures taken August 27, 2019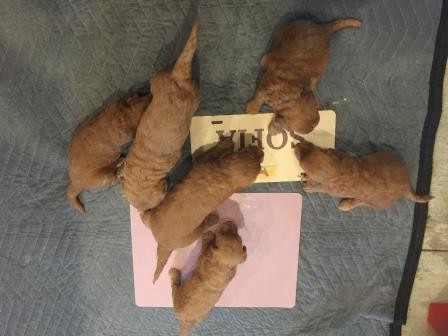 5 Males - Pictures taken August 27, 2019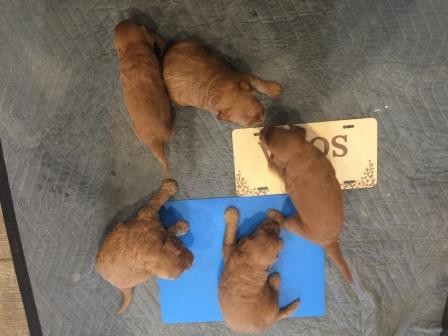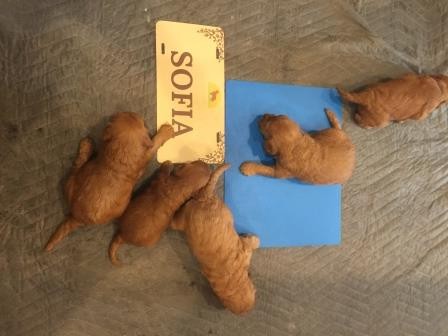 All 11 puppies - Pictures taken August 17, 2019
6 Females - Pictures taken August 17, 2019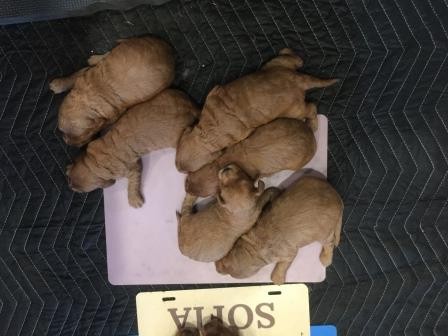 5 Males - Pictures taken August 17, 2019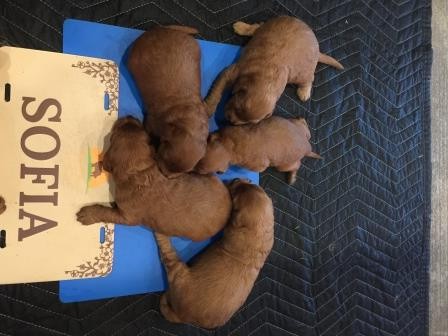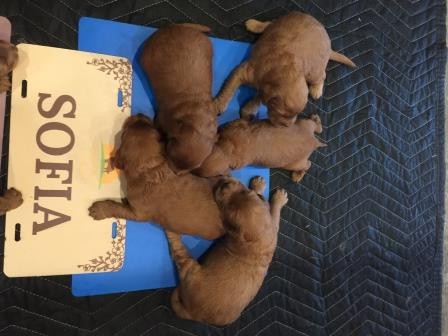 All 11 puppies - Pictures taken August 7, 2019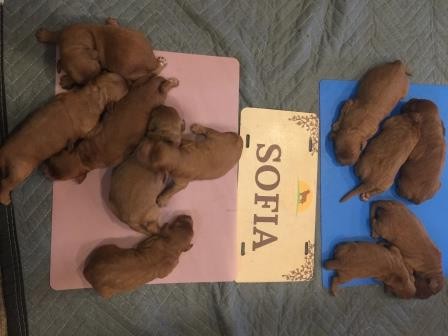 6 Females - Pictures taken August 7, 2019
5 Males - Pictures taken August 7, 2019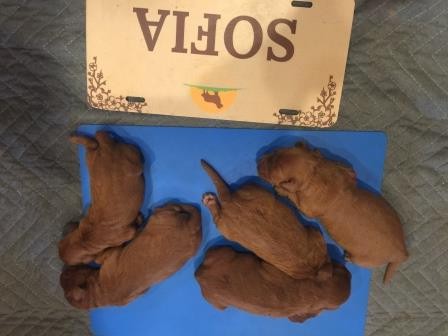 The Mom of the litter Heartland's Sofia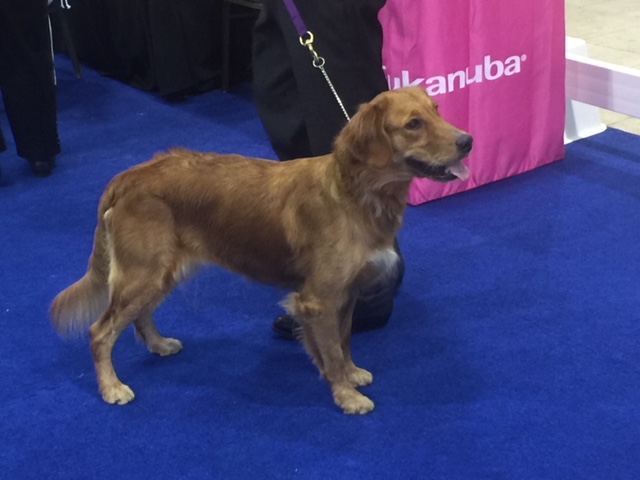 The father of the litter Heartland's Red Squirt
We feed Eukanuba Small Breed Puppy Dry Food