Males $2,400 (Indiana residents are subject to a 7% sales tax). I will be working off the 2019 Waiting list to fill the spots in this litter.
1. Jim and Jill L in Ohio (ND)
2. Cole F and Sydney S in Eden Prairie, Minnesota
3. Meghan M in Philadelphia Pennsylvania (9am EST May 25)
4.
5.
All 8 puppies - Pictures taken April 15, 2019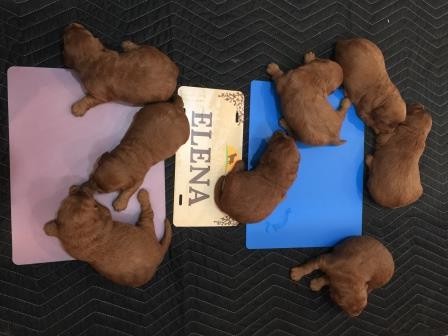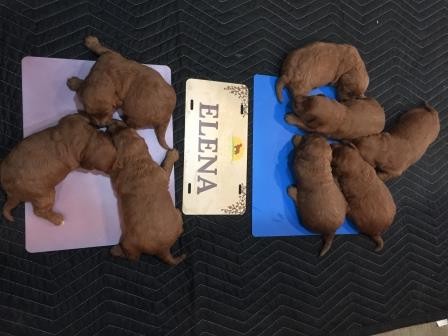 3 Females - Pictures taken April 15, 2019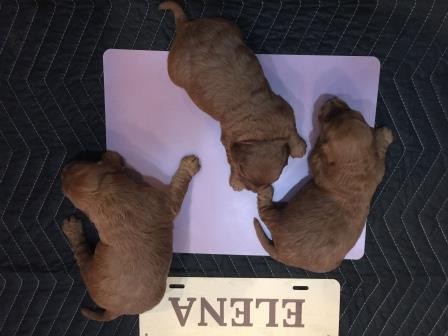 5 Males-Pictures taken April 15, 2019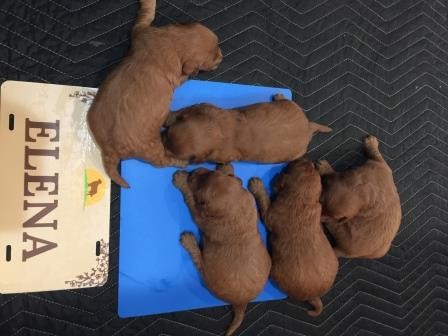 All 8 puppies - Pictures taken April 9, 2019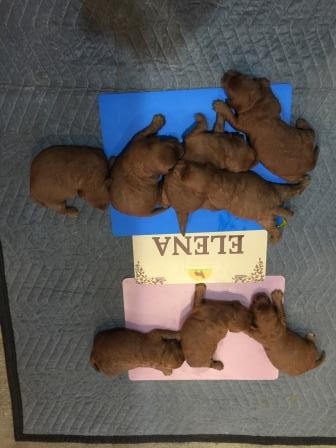 3 Females - Pictures taken April 9, 2019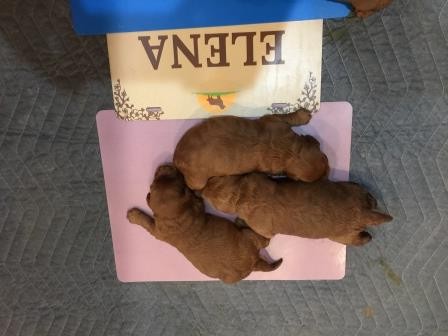 5 Males-Pictures taken April 9, 2019