Our Chicago, Illinois litter. This litter of F1 Mini Goldendoodle puppies was born March 24, 2019 at Heartland Goldens and Mini Goldendoodles in Yorktown, Indiana, and will be raised here.

Our son Drew Hainz and our friends Ralph and Halina Dieringer will be delivering and selling these puppies at 1310 N Buring Bush Ln. Mount Prospect, Illinois on May 25, 2019. They will be raised and cared for with the same love, commitment and care we put into all of our puppies. They will also have the same health guarantee of any of our puppies.

The mother of the litter Rapunzel is an English Bred AKC Registered Golden Retriever. The father of the Squirt is an AKC Registered Toy Poodle. This litter will go home Saturday May 25, 2019. 7 Females and 2 Males in the litter. The puppies will be $2,800 each.
We will not be working off our Heartland Waiting List to place these puppies, Chicago Mini Goldendoodles will have their own waiting list, but if you are currently on my waiting list and would like to have one of these puppies, your deposit would transfer to one of these puppies.

With this litter going to Chicago, we are only going to take up one more puppy from each sex then what is sold to choose from, so for example if 5 females are sold and are planned to be selected and picked up May 25, we are going to bring up 6 females. Also depending on what pick you are, you maybe able to pick up your puppy in Yorktown, Indiana before they go up to Chicago.
Our deposit is $300.
We Do Not accept checks on puppy pick-up days.
Females $2,800
Pick #
1. Lori M in Waynesville, Ohio 9am CST
2. Vjay R in Clarendon Hills, Illinois 10am CST
3. Hang M in Wausau, Wisconsin 11am CST
4. On on hold 12 noon CST
5. Available 1pm CST
6. Available 2pm CST
7. Available 3pm CST
Males $2,800
1. Available 10am CST
2. Available 11am CST
All 9 puppies - Pictures taken April 15, 2019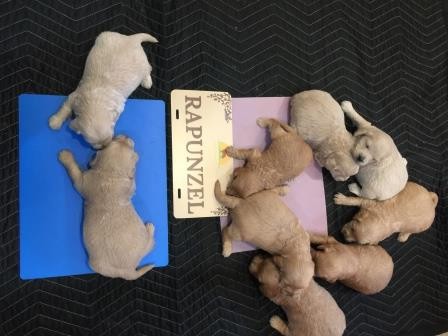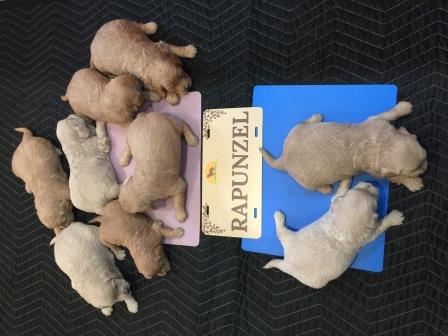 7 Female - Pictures taken April 15, 2019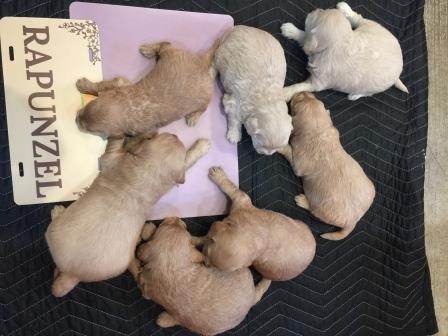 2 Males-Pictures taken April 15, 2019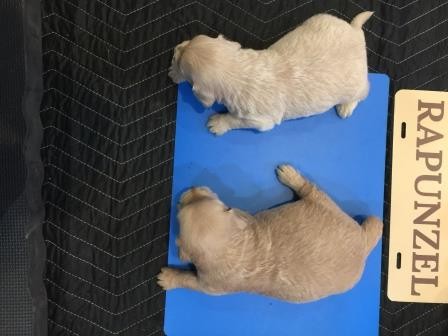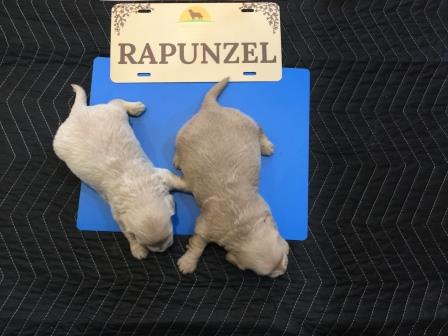 All 9 puppies - Pictures taken April 9, 2019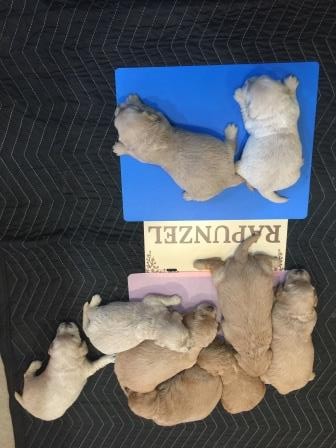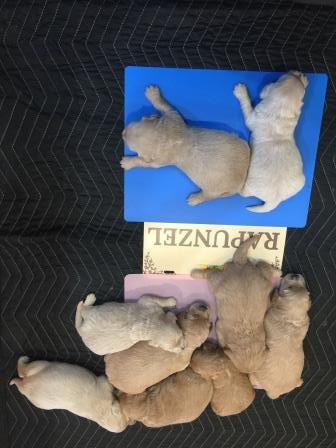 7 Female - Pictures taken April 9, 2019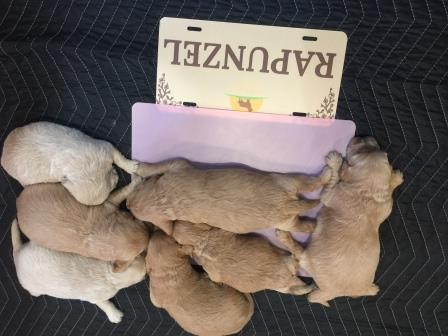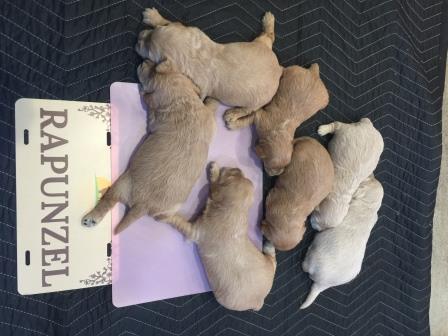 2 Males-Pictures taken April 9, 2019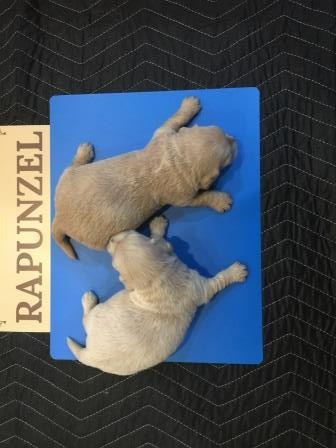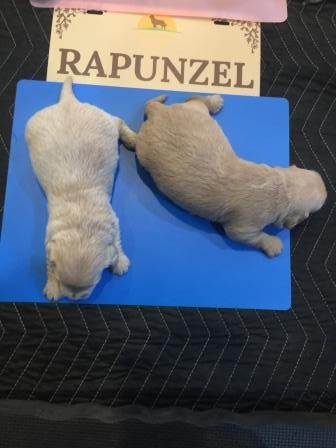 All 9 puppies - Pictures taken March 31, 2019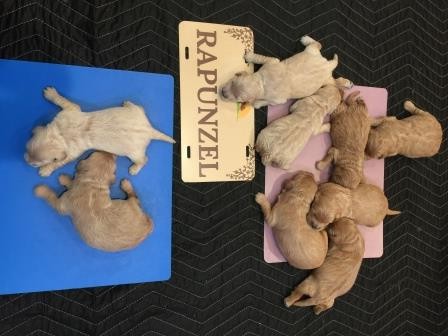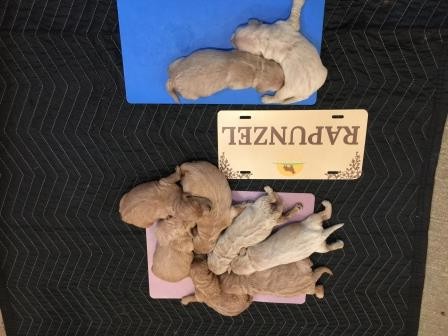 7 Female - Pictures taken March 31, 2019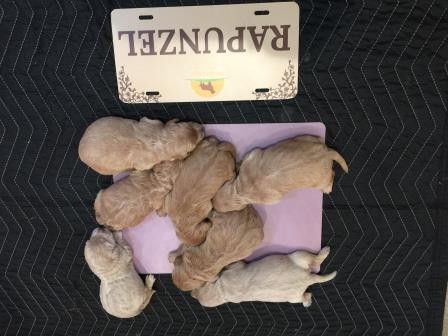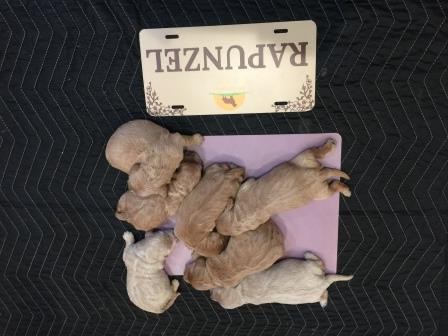 2 Males-Pictures taken March 31, 2019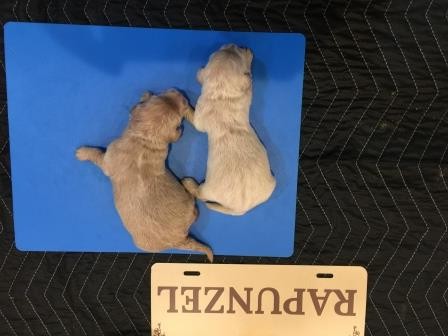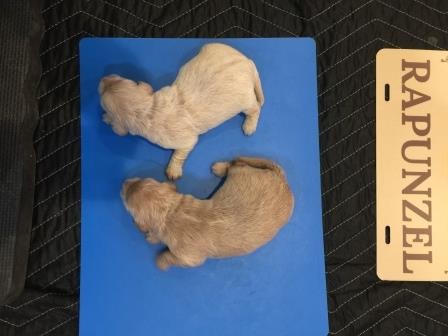 The Mom of the litter Heartland's Rapunzel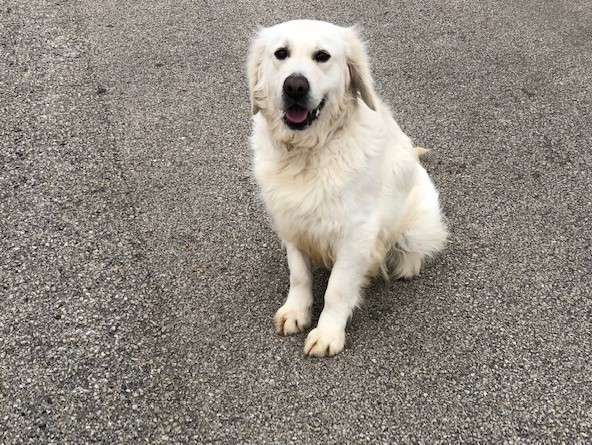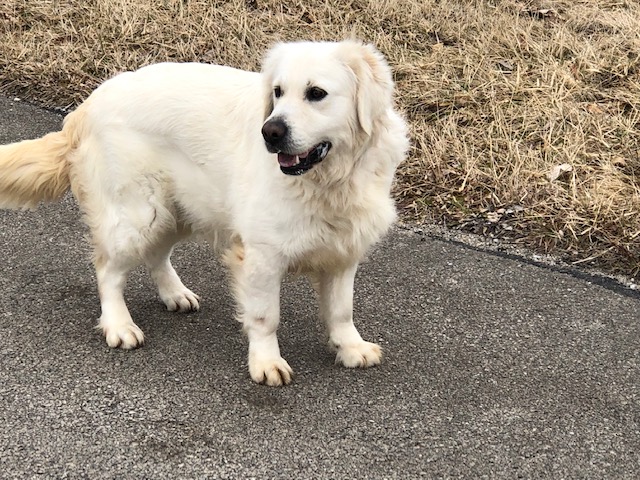 The father of the litter Heartland's Red Squirt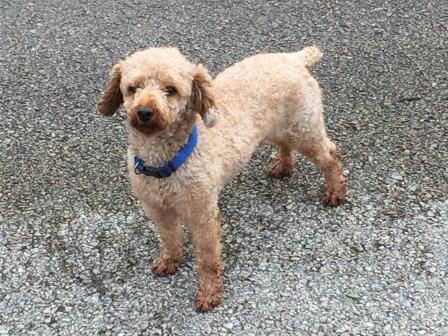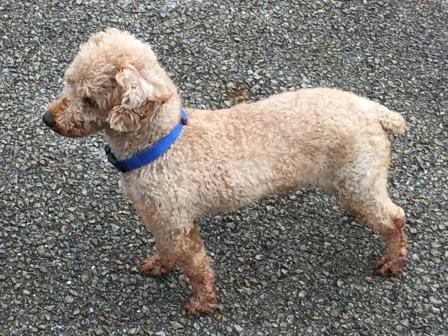 We feed Eukanuba Small Breed Puppy Dry Food