F1B Mini Goldendoodle puppies, litter born May 17, 2020. The mother of the litter Carmel (32 pounds) is a F1 Mini Goldendoodle. The father of the litter Squirt (8 pounds) is an AKC Registered Toy Poodle. This litter go home Saturday July 18, 2020. 3 Males


We Do Not accept checks on puppy pick-up days.
Males $1,800 (Indiana residents are subject to a 7% sales tax).
Pick #
1. Nina O in Chicago, Illinois (Carmel puppy) 9am EST
2. Linc and Nancy M in Carmel, Indiana 10am EST
3. Julie S in Cincinnati, Ohio 11am EST Paid
Blue Male - Pictures taken June 30, 2020
2 pounds 11 ounces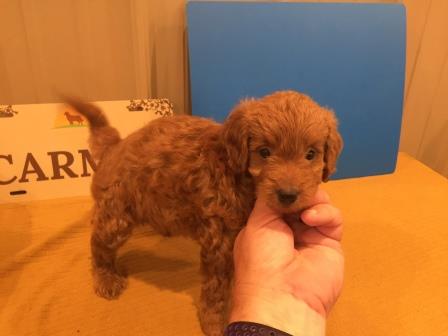 Red Male - Pictures taken June 30, 2020
2 pounds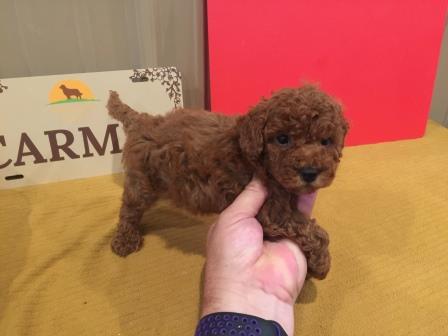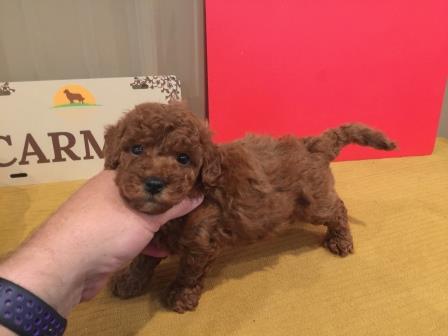 Black Male - Pictures taken June 30, 2020
3 pounds 7 ounces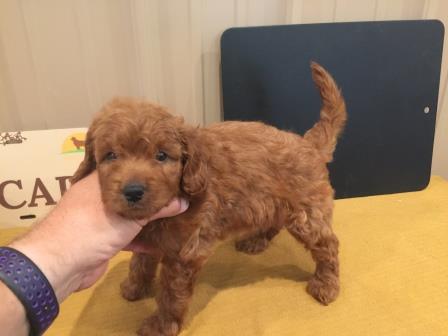 Male #1 - Pictures taken June 15, 2020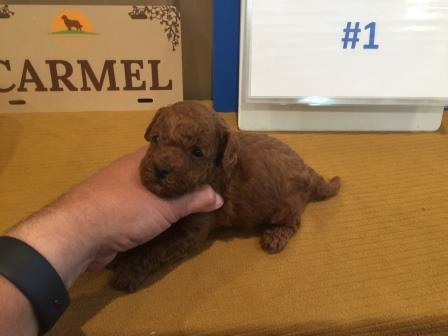 Male #2 - Pictures taken June 15, 2020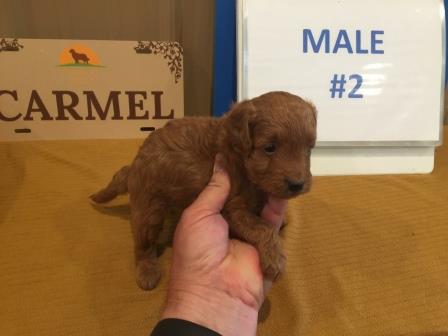 Male #3 - Pictures taken June 15, 2020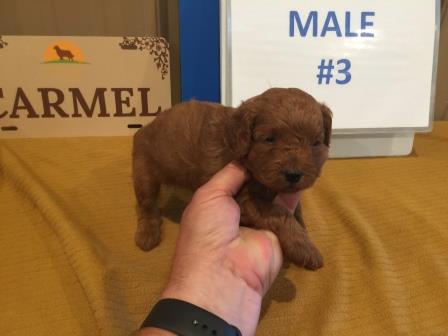 All 3 puppies (Males) - Pictures taken June 2, 2020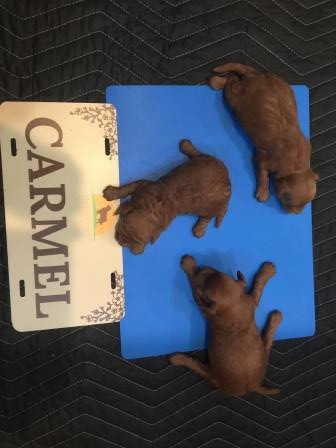 The Mom of the litter Heartland's Carmel
32 pounds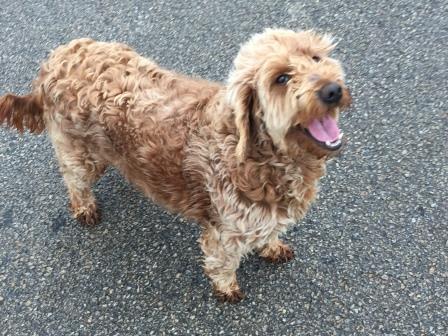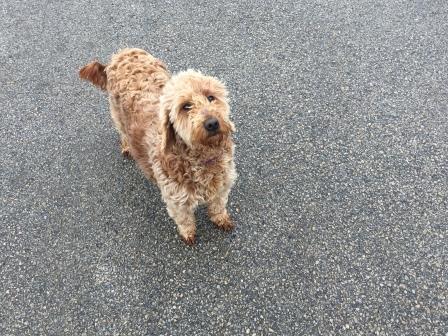 The father of the litter Heartland's Red Squirt
8 pounds