F1 Mini Goldendoodle puppies born August 31, 2020. The mother of the litter Violet is an AKC Registered Golden Retriever. This is a dual sire litter, between Nemo and Olaf, both are AKC Registered Toy Poodles. 6 females ($2,400). We are working on placing this litter from our current waiting list. This litter will go home on Saturday October 31, 2020.

Our deposit is $300.
We Do Not accept checks on puppy pick-up days.
Females $2,400 (Indiana residents are subject to a 7% sales tax).
Pick #
1. Savannah W and Matt R in East Lansing, Michigan 9am EST Paid
2. Barbara M in Fort Wayne, Indiana 10am EST
3. Ewa M in Chicago, Illinois 11am EST
4. Andjela S and Warren Y in Potomac, Maryland 12 noon EST Paid
5. Rosemary S in Waco, Georgia (pick up on Sunday Nov 1)
6. Charity S in Bryan, Ohio
Michael M in Archbold, Ohio
Purple Female - Olaf Puppy - Pictures taken October 14, 2020
4 pounds 5 ounces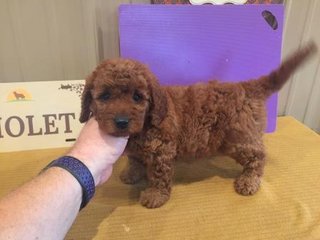 White Female - Nemo Puppy - Picture taken October 14, 2020
3 pounds 7 ounces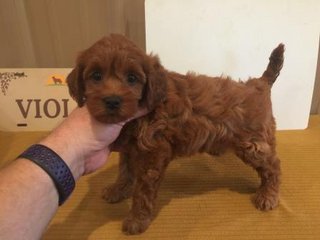 Green Female - Nemo Puppy - Picture taken October 14, 2020
3 pounds 4 ounces
Yellow Female - Nemo Puppy - Picture taken October 14, 2020
3 pounds 7 ounces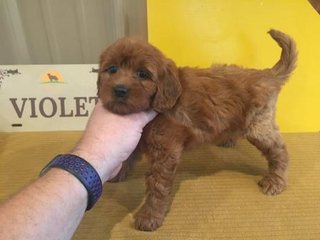 Orange Female - Nemo Puppy - Picture taken October 14, 2020
3 pounds 6 ounces
Pink Female - Nemo Puppy - Picture taken October 14, 2020
3 pounds 6 ounces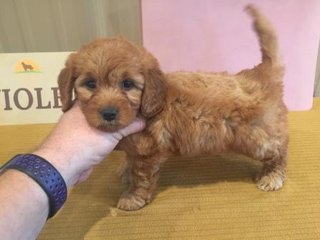 Purple Female - Olaf Puppy - Pictures taken September 28, 2020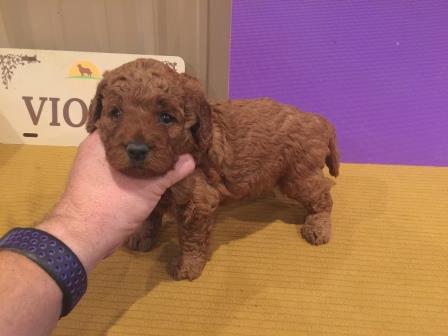 White Female - Nemo Puppy - Pictures taken September 28, 2020
Green Female - Nemo Puppy - Pictures taken September 28, 2020
Yellow Female - Nemo Puppy - Pictures taken September 28, 2020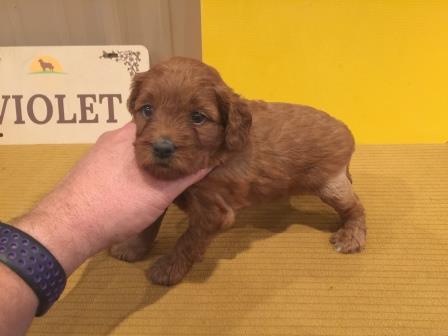 Orange Female - Nemo Puppy - Pictures taken September 28, 2020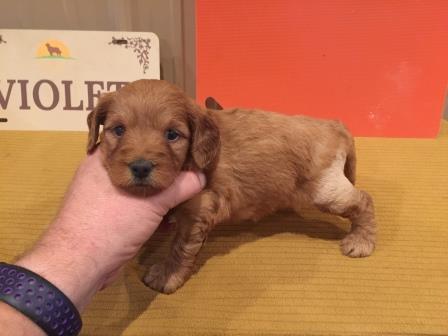 Pink Female - Nemo Puppy - Pictures taken September 28, 2020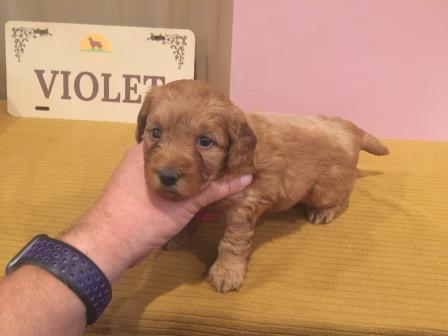 6 Females -Pictures taken September 14, 2020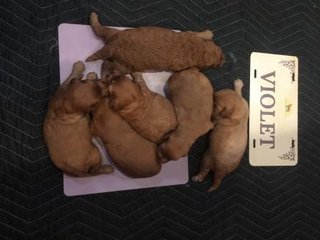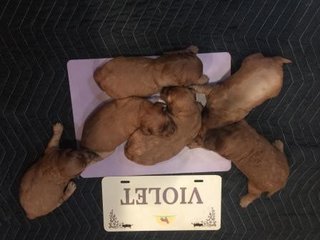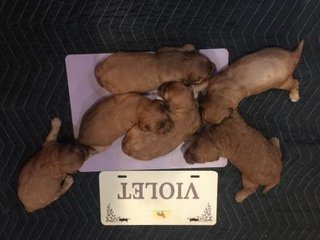 6 Females -Pictures taken September 3, 2020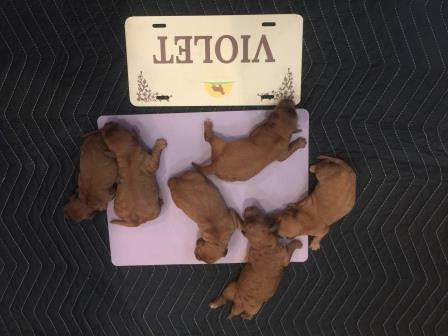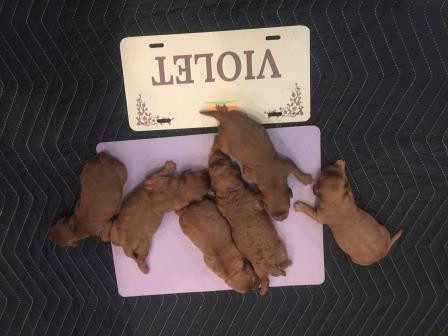 The Mom of the litter Heartland's Violet (52 pounds)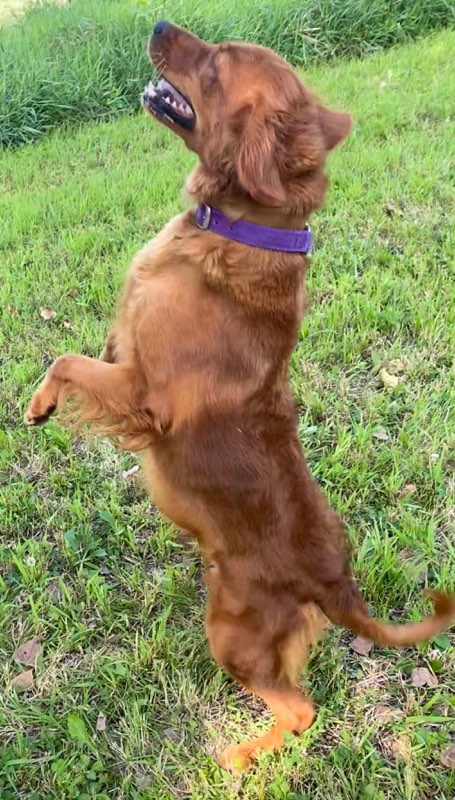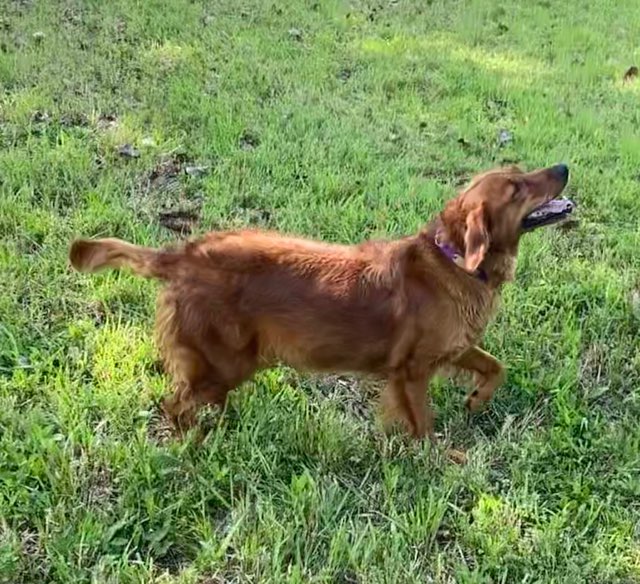 The father/fathers of the litter Heartland's Red Nemo (8 pounds 5 ounces)
The father/fathers of the litter Heartland's Red Olaf (5 pounds 1 ounce)
We feed Eukanuba Small Breed Puppy Dry Food