F1 Mini Goldendoodle puppies born August 31, 2020. The mother of the litter Violet is an AKC Registered Golden Retriever. We will be DNAing the puppies to determine the father of the litter which it is a potential dual sire litter between Nemo and or Olaf, both are AKC Registered Toy Poodles. 6 females ($2,400). We are working on placing this litter from our current waiting list. This litter will go home on Saturday October 31, 2020.
We Do Not accept checks on puppy pick-up days.
Females $2,400 (Indiana residents are subject to a 7% sales tax).
Pick #
1. Savannah W and Matt R in East Lansing, Michigan 9am EST
2. Barbara M in Fort Wayne, Indiana 10am EST
3. Ewa M in Chicago, Illinois 11am EST
4. Bridget E in Independence, Kentucky 12 noon EST
5. Andjela S and Warren Y in Potomac, Maryland 1 pm EST
6. On hold until Oct 31 2 pm EST
6 Females -Pictures taken September 14, 2020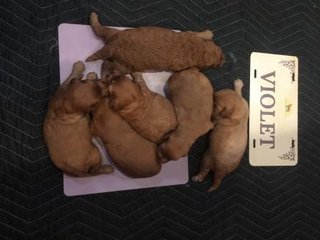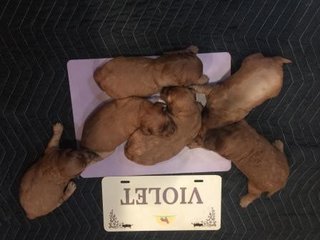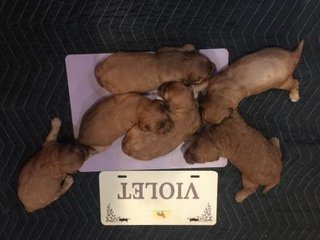 6 Females -Pictures taken September 3, 2020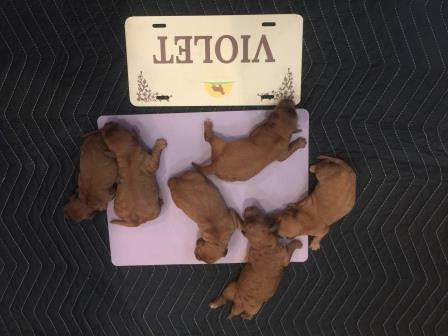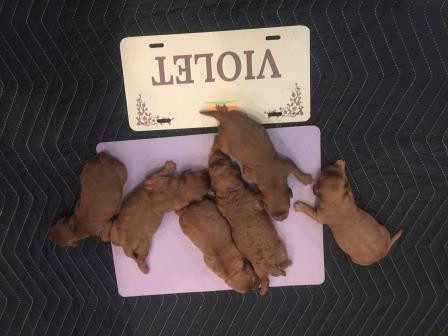 The Mom of the litter Heartland's Violet (52 pounds)