Litter born October 31, 2021. F1 Mini Goldendoodle puppies. The mother of the litter Fauna is an AKC Registered Golden Retriever. The father of the litter is an AKC Registered Toy Poodle. We have one female available in this litter she is the green collar female. She is ready to go home at this time. ON HOLD
We Do Not accept checks on puppy pick-up days.
ON HOLD Females $2,600 (Indiana residents are subject to a 7% sales tax).
ON HOLD Green Collar - Sire is Nemo
Picture taken December 13, 2021
2 pounds, 5 ounces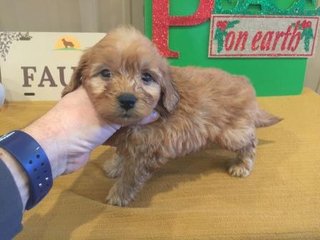 Female - Red Collar - Sire is Squirt
Picture taken December 13, 2021
3 pounds, 0 ounces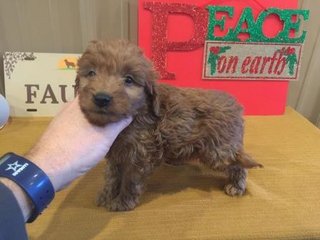 Female - White Collar - Sire is Nemo
Picture taken December 13, 2021
3 pounds, 0 ounces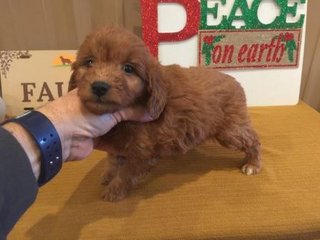 Female - Purple Collar - Sire is Nemo
Picture taken December 13, 2021
2 pounds, 7 ounces
Female - Green Collar - Sire is Nemo
Picture taken December 13, 2021
2 pounds, 5 ounces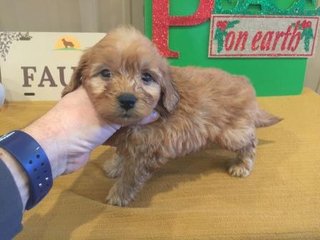 Male - Blue Collar - Sire is Tigger
Picture taken December 13, 2021
2 pounds, 6 ounces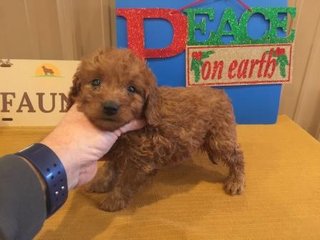 Male - Brown Collar - Sire is Tigger
Picture taken December 13, 2021
3 pounds, 0 ounces
____________________________________________
Female - Red Collar - Sire is Squirt
Picture taken November 29, 2021
2 pounds, 3 ounces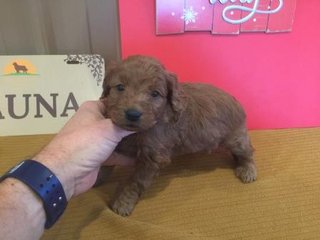 Female - White Collar - Sire is Nemo
Picture taken November 29, 2021
2 pounds, 6 ounces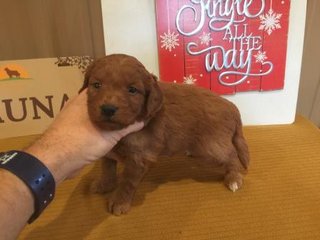 Female - Purple Collar - Sire is Nemo
Picture taken November 29, 2021
2 pounds, 2 ounces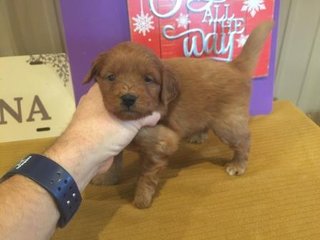 Female - Green Collar - Sire is Nemo
Picture taken November 29, 2021
2 pounds, 2 ounces
Male - Blue Collar - Sire is Tigger
Picture taken November 29, 2021
2 pounds, 1 ounce

Male - Brown Collar - Sire is Tigger
Picture taken November 29, 2021
2 pounds, 3 ounces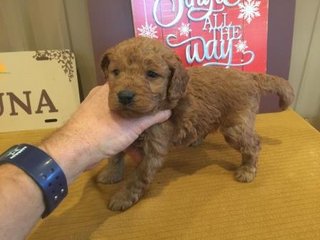 The Mom of the litter Heartland's Fauna (45 pounds)