F1 Mini Goldendoodle puppies born December 1, 2021. The mother of the litter Pocahontas is an AKC Registered Golden Retriever. The father of the litter is an AKC Registered Toy Poodle. Ready to go home at this time. We have one male (black collar) available in this litter. His price has been lowered to $1,800
We Do Not accept checks on puppy pick-up days.
Males $1,800 (Indiana residents are subject to a 7% sales tax).
Male - Black Collar - Sired by Tigger
16 pounds
Picture taken March 1, 2022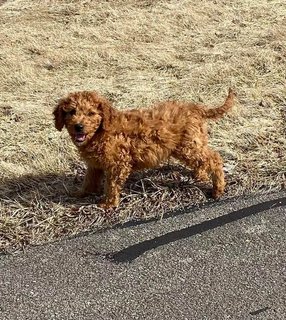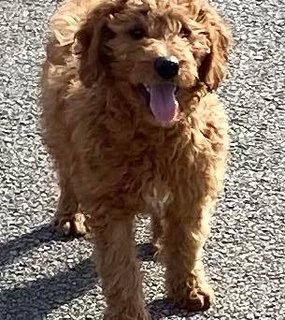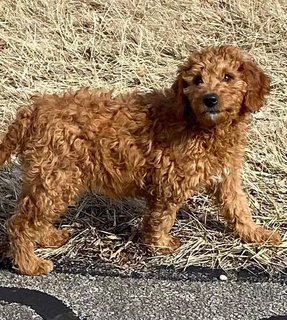 Male - Black Collar - Sired by Tigger
Picture taken January 31, 2022
10 pounds, 5 ounces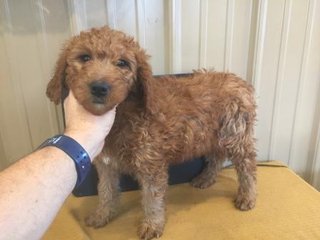 _
_____________________________________________
Female - Brown Collar - Sired by Tigger
Picture taken January 31, 2022
7 pounds, 3 ounces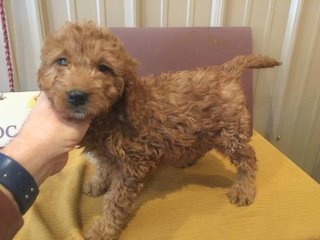 Males $2,400 (Indiana residents are subject to a 7% sales tax).
Male - Black Collar - Sired by Tigger
Picture taken January 31, 2022
10 pounds, 5 ounces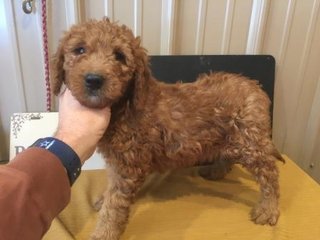 ______________________________________________________
Female - Pink Collar - Sired by Tigger
Picture taken January 31, 2022
7 pounds, 2 ounces
Male - Red Collar - Sired by Squirt
Picture taken January 31, 2022
8 pounds, 0 ounces
Male - White Collar - Sired by Squirt
Picture taken January 31, 2022
7 pounds, 5 ounces
____________________________________________________
Female - Pink Collar - Sired by Tigger
Picture taken January 4, 2022
4 pounds, 4 ounces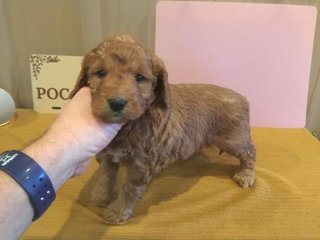 Female - Brown Collar - Awaiting DNA Confirmation
Picture taken January 4, 2022
4 pounds, 2 ounces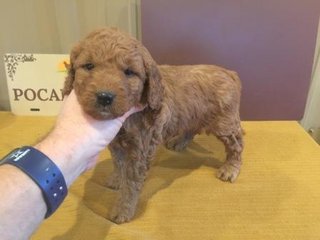 Male - Black Collar - Sired by Tigger
Picture taken January 4, 2022
5 pounds, 2 ounces
Male - Red Collar - Sired by Squirt
Picture taken January 4, 2022
4 pounds, 3 ounces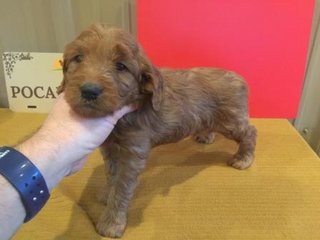 Male - White Collar - Sired by Squirt
Picture taken January 4, 2022
3 pounds, 7 ounces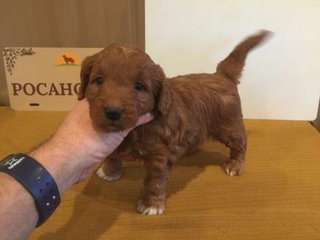 All (5) puppies - Pictures taken December 8, 2021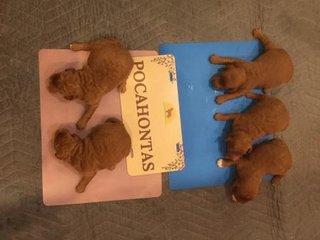 All (2) Females - Pictures taken December 8, 2021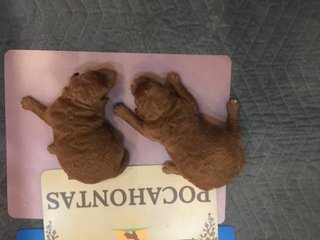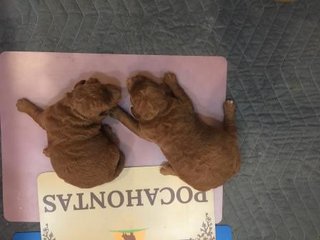 All (3) Males - Pictures taken December 8, 2021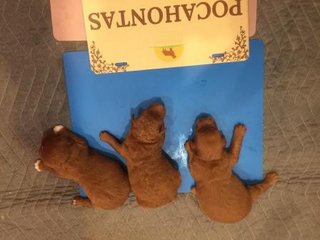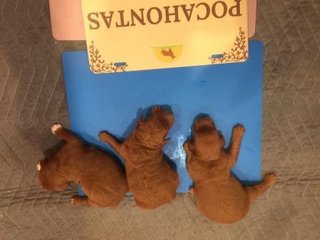 The Mom of the litter Heartland's Pocahontas (53 pounds)